Another play order arrived from Ponoko, this time its a *secret*.
To get the best value out of the postage though, I tagged along several test pieces of the materials I was interested in :-
Corrugated Card Double Layer 6.0 mm
PETG Clear 0.5 mm
Felt Blue 3.0 mm
Acrylic Clear TRANSPARENT 2.0 mm
Styrene White 1.0 mm
Bamboo Ply 3.0 mm
Summary : PETG & Cardboard look AWESOME.  Wonder why people don't use the 6mm double layer cardboard more on Ponoko…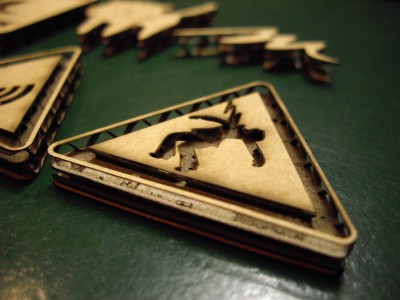 Read(view) on for more photos.
Panels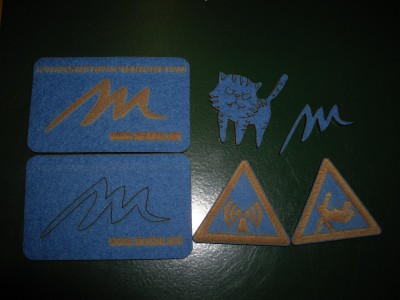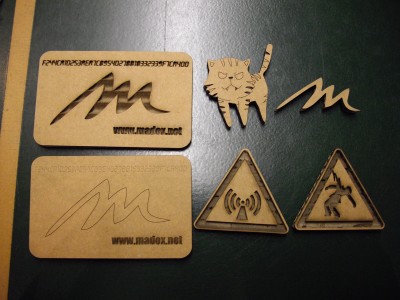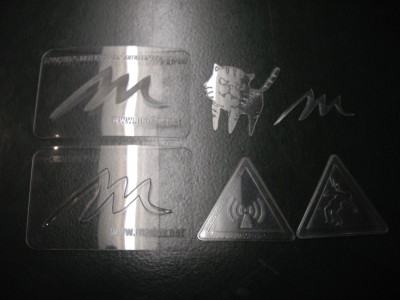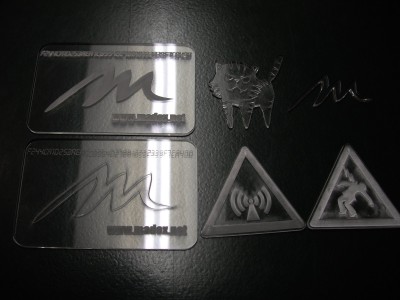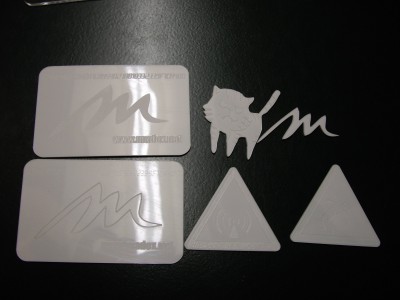 Panels 2 (Angled because of the glare from my light on the plastics)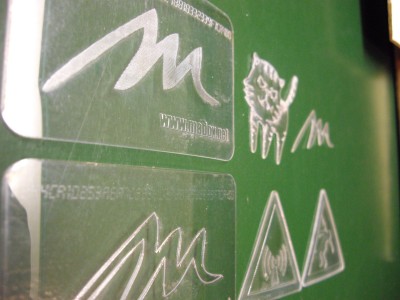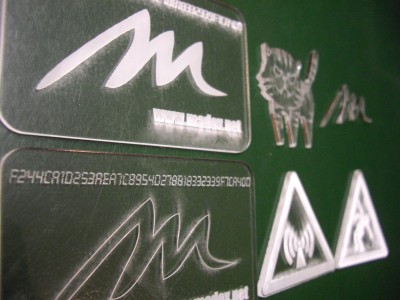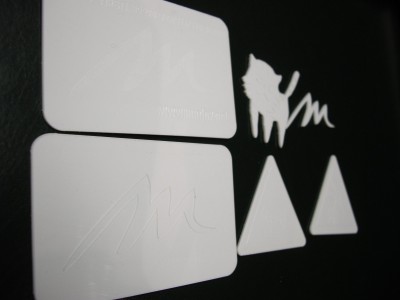 Radiation warning comparison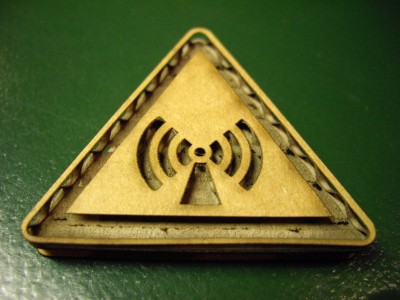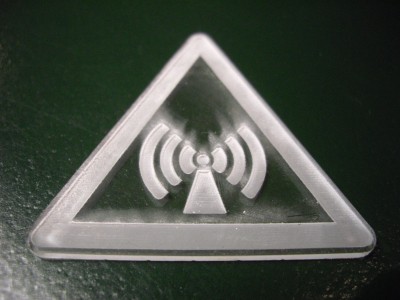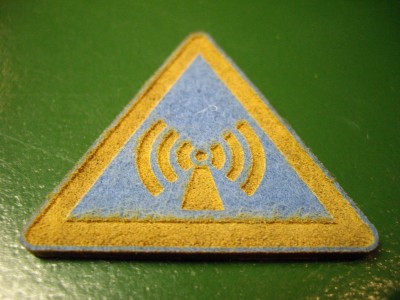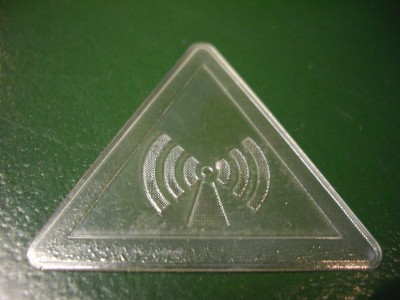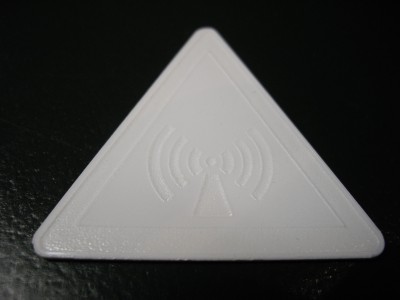 Miscellaneous close-ups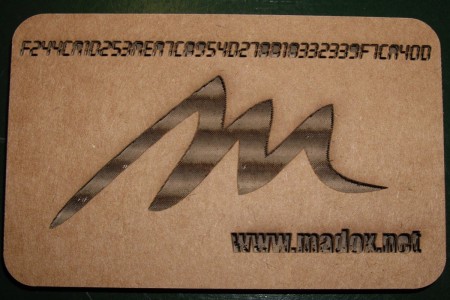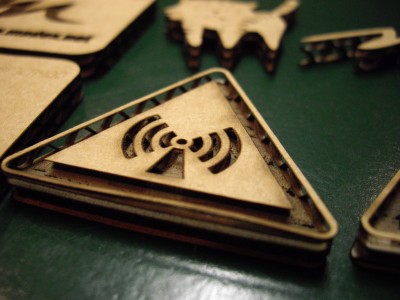 Bullet point thoughts
The cardboard cuts and "engraves" (cuts throught a single layer really) beautifully!!!
Both vector and raster engraving on the PETG look quite nice too, and would make wonderful business cards.
The blue felt cut and engraved nicely, but smelt like $@#$%!#$@#.
The 2mm acrylic cuts very nicely and very strong for what evil purpose I have in mind for it 🙂 Buahahahaha.  It engraves quite nicely too but there's a bit of white powdery residue that could be cleaned off.
The styrene melts too easily.  Cutting and engraving melts the styrene too easily and small detail is easily lost.  You also can't really see any engraving on it anyway… what a waste.
PS : Erm no bamboo photos because I haven't unpacked the bamboo pieces…