Just heard that the fibre-glass hulls are almost complete and I've still done really nothing about the little boat.  A couple of areas of concern are :-
The weight of the equipment
The ability to turn by differential thrust (vector-push?)
To answer the first one is quite easy by weighing the equipment I've already purchased in Part 1.
To answer the second one will unfortunately prove to the world I'm inherently lazy and still a kid on the inside.
Weight/Mass
I've always known that aerial vehicles has to always consider mass in the design but didn't anticipate I'll be on such a tight mass budget for a boat.  The hull maker advised there'll probably only be a hundred or so grams to play with if the boat is to float at the correct waterline.
A digital scale to weigh each of the components showed that the Polulu descriptions were not too far off the mark.
Yup…still good to go… only a few precious grams let for miscellaneous wires and stuff but hopefully the balsa skin should give a bit of extra buoyancy.
Turning Radius
Now this is the 'fun' bit hehe.  $15 AUD of fun.  Photos are worth a thousand words so onto the photos!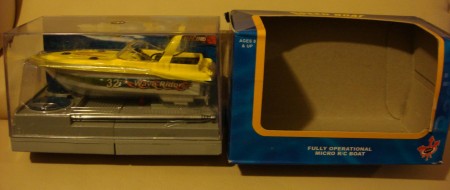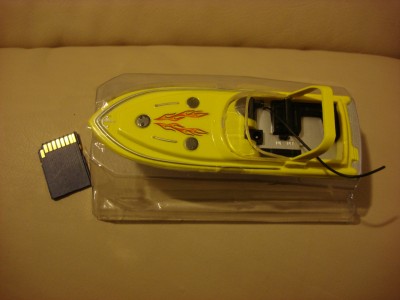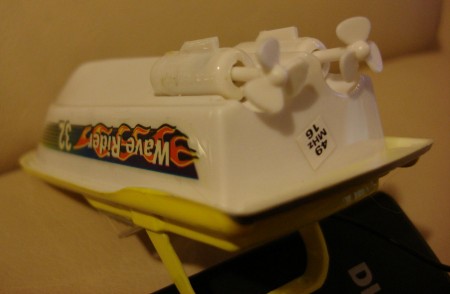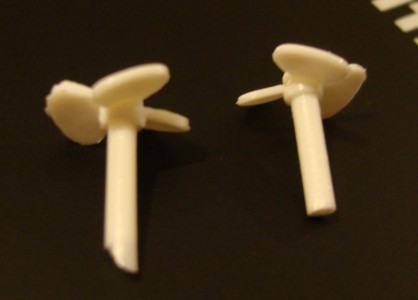 I accidently broke one of the propellers and after popping on a spare the whole boat went wacko wrong way…so I figured they were counter rotating props!  Wow… but still the quality of the propellers were horrible.  So goes my plan of using these props on the real boat.  Anyway a video of a test run in the infamous bathtub to have a look at the turning radius…
All in all cheap eBay fun proves the Schnellboot model will probably work 🙂