This is a project sneak peek at the LED lamp I am making.  This post is really an excuse to post some random pics and videos, and a way for me to procrastinate and not actually finish the darn thing.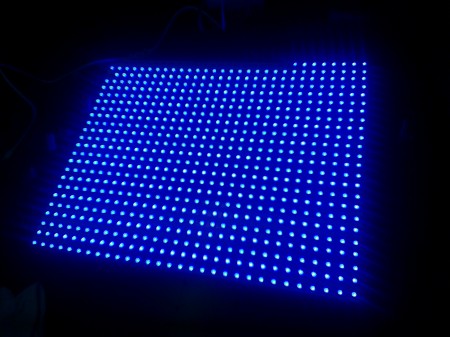 The project is a LED lamp that will be mounted on the wall.  It comprises of 24 LED Strips of 30 LEDs each of which has an integrated WS2811 controller chip that enables individual addressing and 24bit RGB colour.  The strips are driven by a Teensy 3.0, which then subsequently interfaces with a controller board that will do most of the processing.  I hope to have it run games (e.g. Tetris) as well as turn on automatically at night, display the time and temperature and do some other random stuff.
Below is a video testing the display with Tetris…I haven't drawn the border etc…and the pixels look fugly because it isn't finished 🙂
The test setup is so crude, I just used scrap washi paper and dumped it directly on-top of the LED array.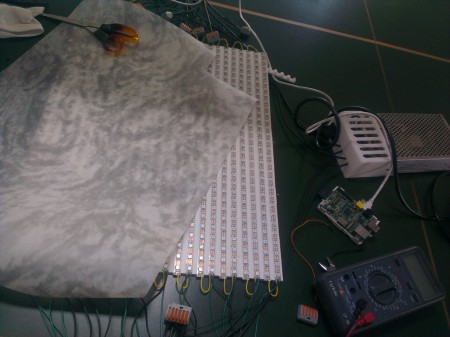 I'm still debating on what I should use as a controller for the games.  Waiting on a "DDR mat" from eBay to arrive so I could test that, but I would appreciate any novel ideas people can suggest!
Some more pics after the break 🙂