This is really a continuation of a forum thread where I may have complained too much about the quality of the recent shapeways prints I received.
Here are some photos with some explanations/captions :-
The Heart Shape Ring
What is it meant to look like?  See here : http://www.madox.net/blog/2008/12/03/cute-colourful-heart-rings/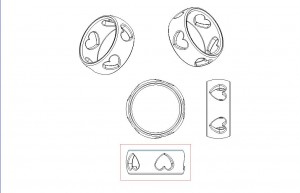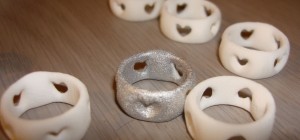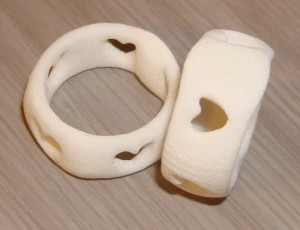 The Mechanical Iris Diaphragm Mk 2
What is it meant to be like?  See part section view here :- http://www.madox.net/blog/2008/12/04/rapid-prototyping-mechanical-iris-diaphragm-new-improved/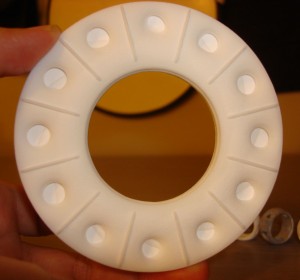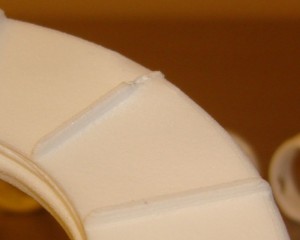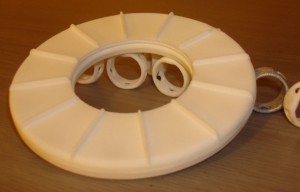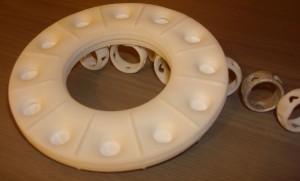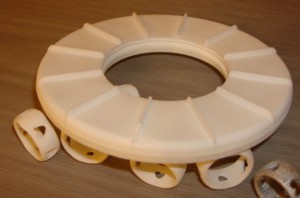 The miniature trebuchet…
I had a model ready to print, infact I was going to order it before I received these but thought I'll wait to check the clearances work.  Lucky I didn't order it yet… I hope Shapeways figures out what's wrong with the latest batch of prints.