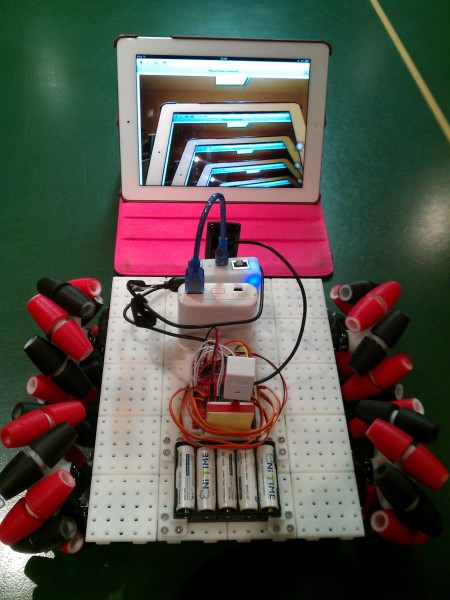 No actual write-up goes with this post other than a gallery full of photos for 3D printing enthusiasts.  This was an exercise to demonstrate how large models can be printed using the Up! printer [Hah! if you buy use this affiliate code please!].  The hub of the wheels are about at the limit of the platform size of the printer but the body is constructed in a modular manner.
The rover itself is driven by 4 cheap continuous rotation servos like the original, interfaced with a cheap MSP430 Launchpad and controlled by a wireless Wii Nunchuk.  The webcam in the photo above is connected to a TP-Link TL-WR703N which acts as an access point and streams to any WiFi device with a web browser (iPad above…not mine!).
Edit : Forgot to add Youtube test video as usual!