The 3 different styles of rings designed using Alibre Xpress have arrived from Shapeways!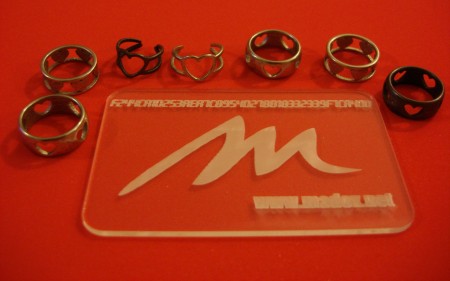 The 'thin wire one' (can't think of a name) has never been printed before.  It was first dreamt up in the shower , I'm surprised how well a scribble on the fogged up glass of the shower turned out printed in stainless steel!
Lets have a better look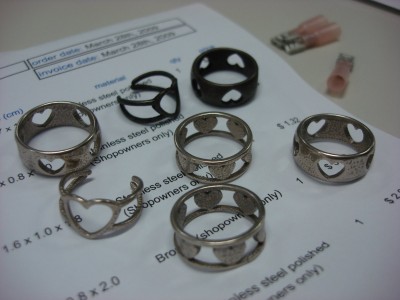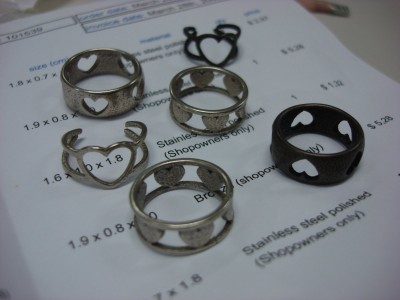 Hey look, there's my invoice.  $1.32 USD for the 'thin wire one' (have to think of a name…or have to remember what I named it  on Shapeways…) – great price eh?
The print quality is very good though it appears (not sure) that some post processing (polishing?) was done.
Nothing much else to say!  Have to move on to the next post…Ciao!